Certificate of Recognition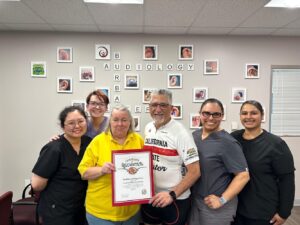 We are pleased with the success of Listen Through Literacy's first ever children's story time on Friday, June 30. Thank you to Senator Portantino for coming to Burbank Audiology Center and awarding us with a Certificate of Recognition! We are excited to be giving children books and encouraging families to read and spend time together.
Want to check out our next children's story time? Please join us! We will be hosting the event at 2:30 p.m. the final Friday of each month. RSVP required.
Listen Through Literacy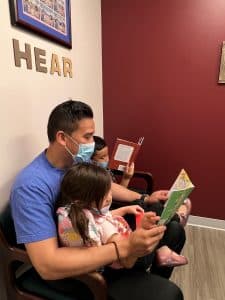 Burbank Audiology Center is proud to announce a new program called "Listen Through Literacy" which provides new books to pediatric patients and children of patients during office visits. Dr. Mary Frintner, practice owner and Audiologist, has been committed to serving those in her community for more than two decades and is pleased to be supporting reading and literacy.
"We give books to any child that is here either for an appointment or the sibling of a child that is here for an appointment," said Dr. Frintner. "Sometimes we give a child a book that is appropriate for their sibling so they can read it together as a family. The mission is to put books in the hands of children and families to encourage reading together. We have many children who are in families that barely have the funds to put food on the table much less buy books for their children."
Burbank Audiology Center uses credit card points earned from the purchase of hearing aids, and in turn, uses those points to purchase new books for the program. We recognize the practice's continuing mission to serve those in the community and commitment to bettering the lives of others, which is why we invite other local businesses to support this great program.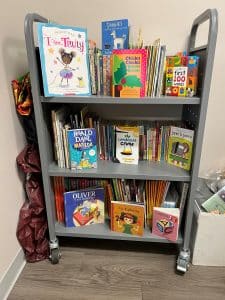 Balance and Hearing Resource Center
Average rating:
0 reviews