Dr. Mary L. Frintner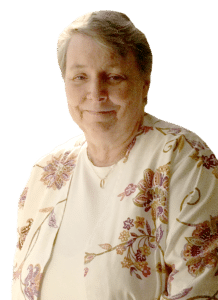 Dr. Frintner is a board certified doctor of audiology and certified in newborn hearing evaluation. She specializes in pediatric audiology and opened her first practice near Glendale Memorial Hospital more than 15 years ago. In 2004, she took over Hear Well in La Canada and established Balance & Hearing Resource Centers. She received her master's degree in audiology from Northern Illinois University and her doctor of audiology degree from Arizona School of Health Sciences, a division of Kirksville College of Osteopathic Medicine.
In addition to serving on the California Academy of Audiology Board of Directors, Dr. Frintner is an active Kiwanis member. She was diagnosed with myelofibrosis (bone marrow cancer) in 2010 and had a bone marrow transplant in 2011. When she's not with patients, Dr. Frintner enjoys spending time in the Burbank community with her husband and two children.
Dr. Erin E. Maierle
Dr. Maierle is a board-certified doctor of audiology with more than 13 years of experience. She specializes in audiology for patients of all ages from diverse cultural and socioeconomic backgrounds. Dr. Maierle received her bachelor's degree in communicative disorders and Spanish from the University of Wisconsin Madison in 2003, followed by her Doctorate of Audiology (Au.D.) from Chicago's Rush University Medical Center in 2007.
Before joining the Burbank Audiology Center, Dr. Maierle worked as an audiologist at the Kaiser Permanente Medical Center in Los Angeles, a senior audiologist at the University of California and a cochlear implant program coordinator at the U.S. Department of Veterans Affairs in Long Beach. Her past roles gave her significant experience in a technology-driven medical field as a direct patient care provider, program manager and medical device expert.
Miriam Moreno
Miriam is Burbank Audiology Center's audiology assistant and front office manager. She joined the center as clinical staff support in 2003 and received certification to provide hearing aid services 10 years later. Today, Miriam works with patients to care for their hearing aids and implants. She also schedules appointments, obtains referrals and verifies insurance benefits.
If you would like to schedule an appointment, please contact our office at (818) 859-7730.