Dr. Mary L. Frintner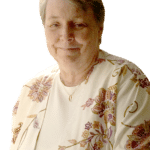 Dr. Frintner is a board certified doctor of audiology and certified in newborn hearing evaluation. She specializes in pediatric audiology and opened her first practice near Glendale Memorial Hospital more than 15 years ago. In 2004, she took over Hear Well in La Canada and established Balance & Hearing Resource Centers. She received her master's degree in audiology from Northern Illinois University and her doctor of audiology degree from Arizona School of Health Sciences, a division of Kirksville College of Osteopathic Medicine.
In addition to serving on the California Academy of Audiology Board of Directors, Dr. Frintner is an active Kiwanis member. She was diagnosed with myelofibrosis (bone marrow cancer) in 2010 and had a bone marrow transplant in 2011. When she's not with patients, Dr. Frintner enjoys spending time in the Burbank community with her husband and two children.